What We Do Best
Your consulting, paid advertising,
and development specialists.
Request a
Free Consultation
When you've hit a dead end, sometimes all you need is a little clarity. That's what we do here at CVC, whether you are looking for expert assistance in advertising, public relations, or the development and implementation of new computer programs.
One of the most critical forms of business consulting is strategy consulting, where we consult as an advisor to a company in the sense of helping the organization to create and follow a long-term blueprint or strategic plan. Such a plan helps to establish the direction that the company will take in the long-term, along with creating a map that defines the direction that the company will take in the short-term to fulfill all long-term goals. This includes working with financial advisors to ensure that projects are financially manageable and profitable and that all plans can feasibly be reached with the current resources and financial assets. Often, we work with a variety of C-suite executives, including the CEO, CFO, COO, and CIO, to ensure that all long-term goals, financial goals, operational projects, and IT infrastructure components align with the business vision.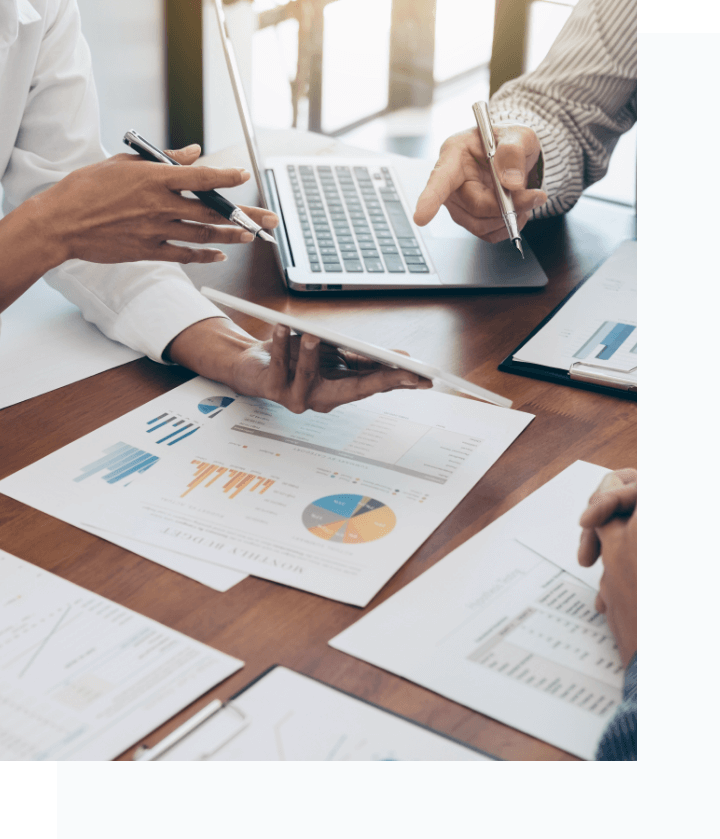 Development of
Computer Programs
We can develop the following software to meet your company's needs:
System software, such as operating systems, disk management, utilities, hardware management, and other operational necessities for core functions.
Programming software, including text editors, compilers, linkers, debuggers, and other tools for coding.
Application software or apps, such as office productivity suites, data management software, media players, and security programs that help users perform tasks as well as mobile applications, like those used to shop on Amazon.com, socialize on Facebook, or post pictures on Instagram.
Embedded systems software used to control machines and devices not typically considered computers, including telecommunications networks, cars, and industrial robots. These devices and software can be connected as part of the Internet of Things (IoT).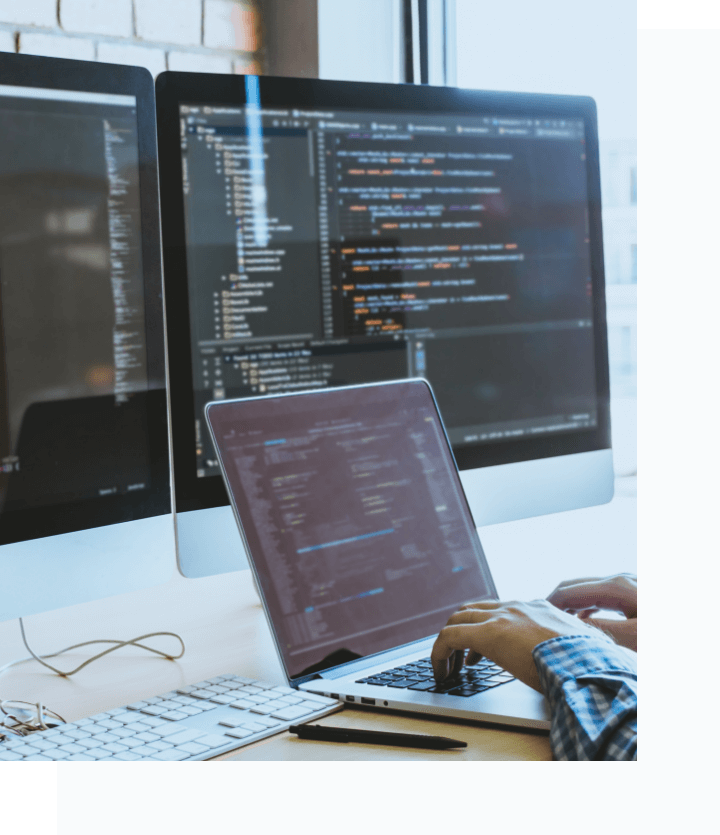 Trusted By Businesses Around the World